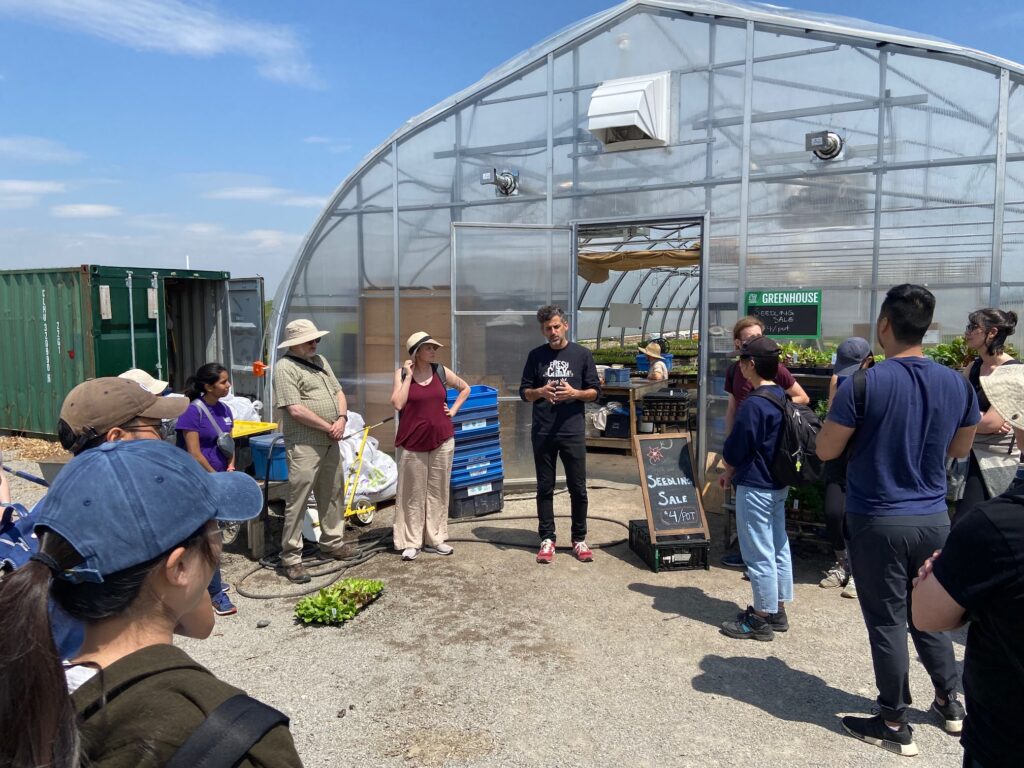 Fresh City Farm is a pioneering force in urban agriculture and sustainable food delivery in Toronto. They incorporate innovative farming with sustainable food delivery to change the way people view, interact with, and consume local produce and other foods. Urban farming for Fresh City Farm is a way for people to see the difficulties involved with urban farming from economical, political, and social aspects.
They started growing in Downsview Park 12 years ago and recently moved to a larger 11 acre plot of land with 5 acres of farming land at the southern end of Downsview. They lease the land from the government, which owns the park, and sublease parts of their land to five partner farming groups. They select partners that are focused on food justice for people with food insecurities and marginalised groups. While still growing produce themselves, they share the farming equipment that would be out of reach for any individual farming group.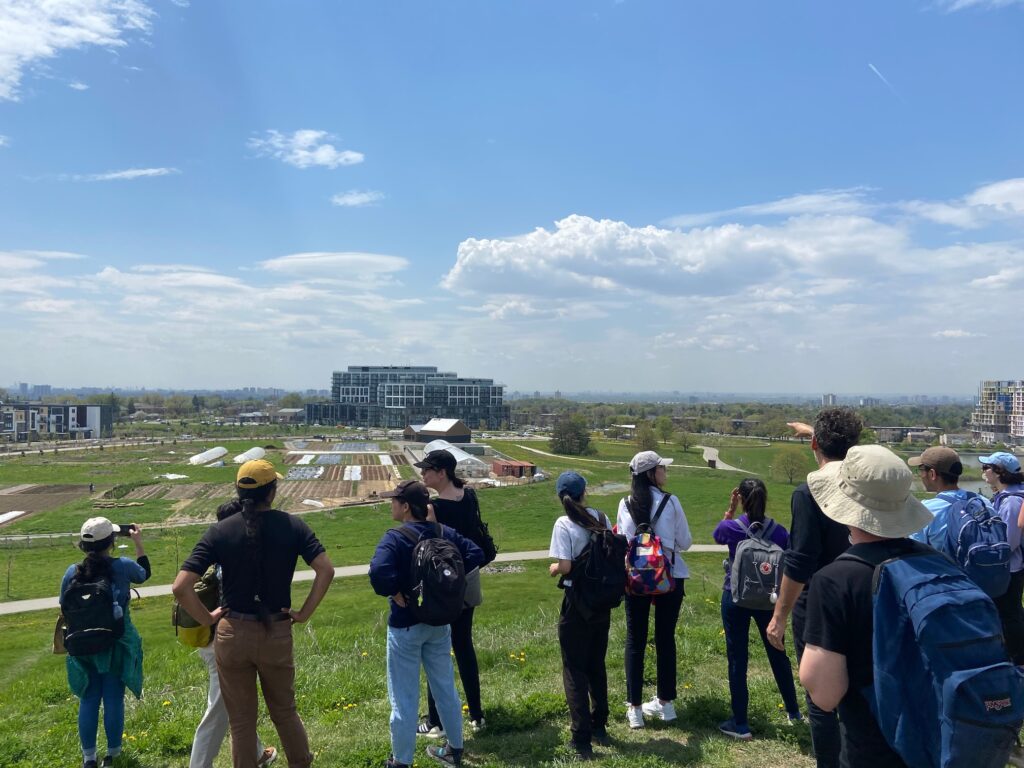 The soil at Downsview is very poor and clay-rich in order to grow food in the ground. A lot of time and money need to be spent planting cover crops in order to bring the soil into a state where crops can grow successfully. However, the government is hesitant to give urban farmers like Fresh City Farms longer lease contracts because the land value might increase. With shorter leases, there is a lot of risk placed on the farmer.
They started urban farming to get people's attention to the difficulties of farming, especially urban farming. In North America, there is a weak food culture and attitude towards food in general. People take for granted that there is always food to buy at the grocery store. Fresh City Farms is trying to change that mindset by placing agriculture right where people are living, offering tours of the farm, and connecting with community members.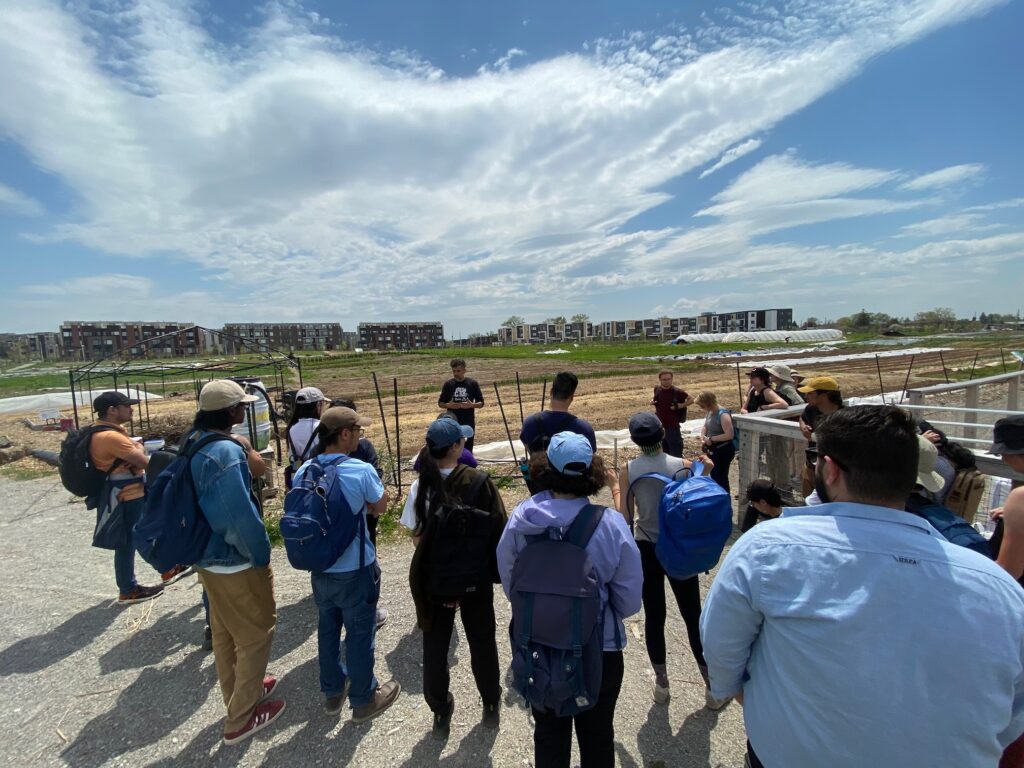 They wanted to display how small-business farming is extremely difficult to turn profitable, and many farmers work below minimum wage for the work they put in. Urban farming is not economically sustainable by itself. Japan has a much stronger food culture in comparison and enjoys a lot of urban agriculture in their region. Many political and economic benefits, like tax exemptions, come from this culture. Looking back in North America, there is not much literacy in the legal system for urban farming, and many politicians are not concerned about this. Fresh City Farm is trying to get people to care and to get politicians and other people involved in changing the law and culture around food in North America.
The importance of getting community members involved is important to get support and the continuation of the projects. Many great ideas are hindered because of people's unwillingness to change. It is important to show the benefits to people by getting them involved in pilot projects so they can see how they could be positively impacted by changes to our mindset. It is important for people who want to change the world to remember that the support of others is crucial to being able to successfully accomplish their goals.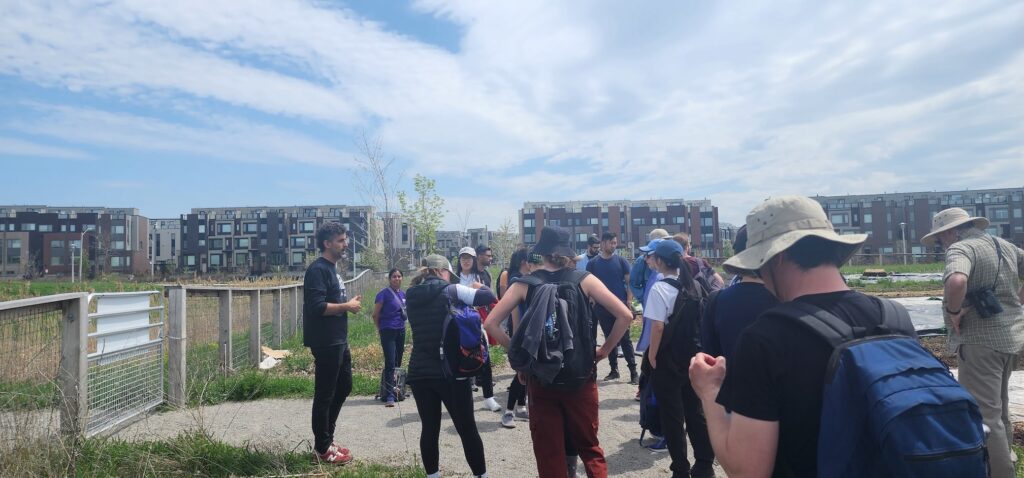 Fresh City Farms has become a trailblazer in the realm of urban agriculture and sustainable food delivery. Their dedication to organic practices, and community-focused initiatives have revolutionised the way people connect with their food. By bringing the farm to the city, Fresh City Farms is constructing a greener, healthier, and more sustainable future for everyone.